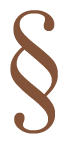 ---
Alkan Law Firm is based in Nicosia, Northern Cyprus. The firm takes its name from co-founder
Hasan Alkan.
About Us
A newly established law firm of highly experienced lawyers providing quality legal services to both foreign and domestic clients.
The Firm especially gives advices to foreign clients about any possible investments can be made in the Northern Cyprus and bridges over its clients about any necessary transactions in the local or international banks.
The lawyers in this firm work hard to provide the safest and the fastest way to invest for its clients in Northern Cyprus by fulfill all the necessary actions in all the related departments of the government.
Alkan Law Firm is a supporter of "Making North Cyprus Better" and works with this organisation to contribute development of Northern Cyprus.
For Kyrenia meetings please contact us two days before